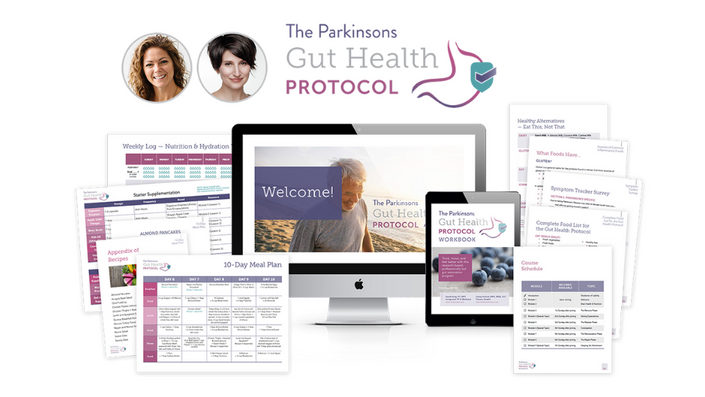 The Parkinson's Gut Health Protocol
A clear and impactful step-by-step protocol for eating after a Parkinson's diagnosis.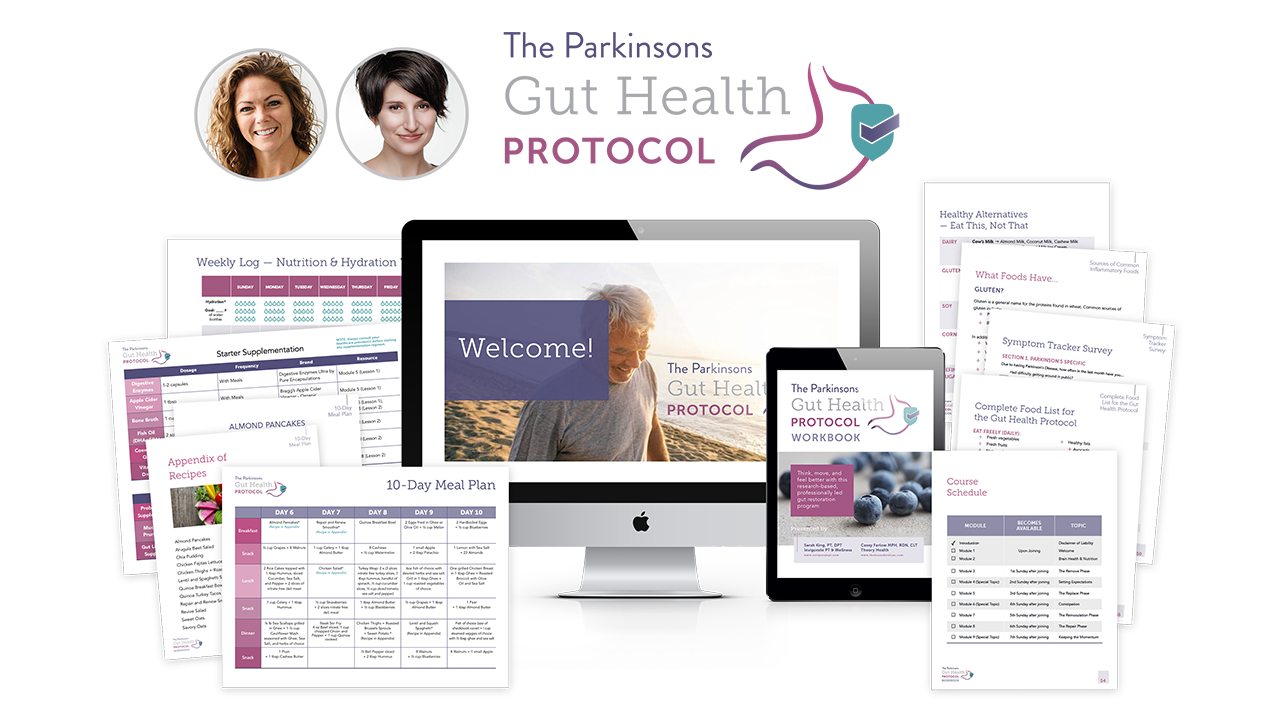 There is a lot of conflicting information out there about what foods to eat or avoid after being diagnosed with Parkinson's disease.
Most people offer up an extensive list of foods you should never eat again if you hope to preserve your precious brain function, and others who claim that this one special supplement will be the cure-all for your Parkinson's symptoms.
The truth is this: While Parkinson's nutrition is a new, developing, exciting research area, there is no consensus on one particular "Parkinson's Diet".
What we do know, however, is that there is a strong connection between the health of your gut, the bugs that live there (aka. your "gut microbiome"), and the health of your brain.
Most people living with Parkinson's have a damaged gut and a disrupted gut microbiome.
This damage leads to elevated levels of inflammation in the body and brain and contribute to a myriad of Parkinson's symptoms, including low energy, fatigue, constipation, depression, anxiety, and weakness.
This connection between the gut and the brain (called the Brain- Gut Axis) is the focus of this 6-week gut restoration program.
The Parkinson's Gut Health Protocol, built by a functional medicine dietitian specialized in brain health, walks you through the four phases of gut healing step-by-step so you can reduce inflammation, restore your gut microbiome, and optimize your brain health.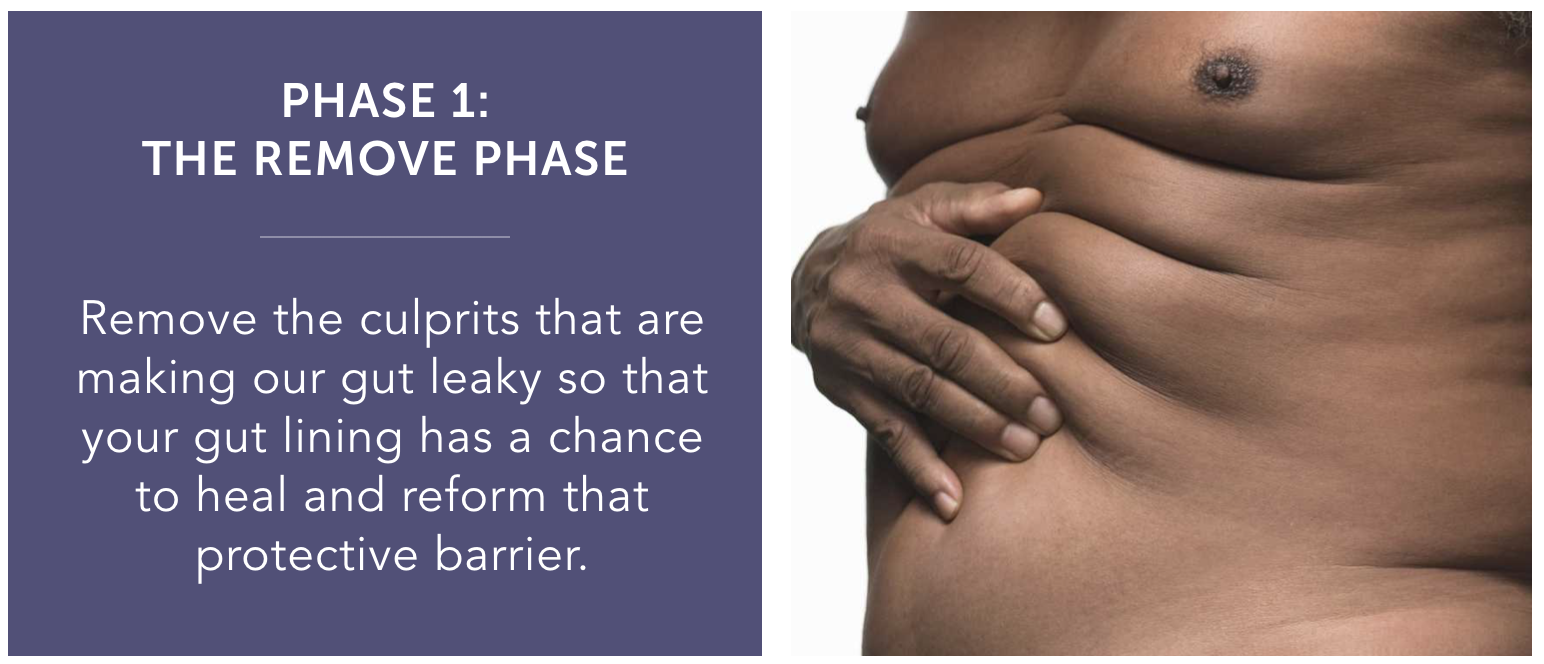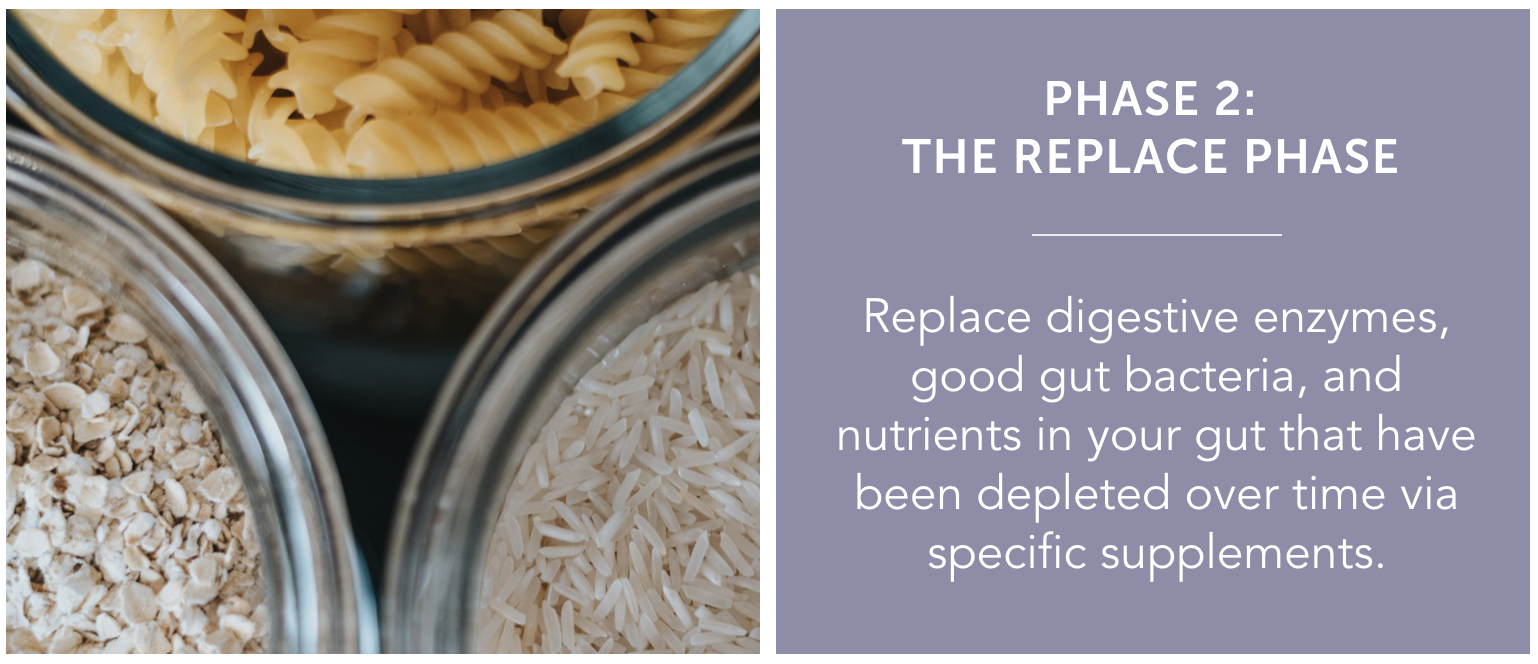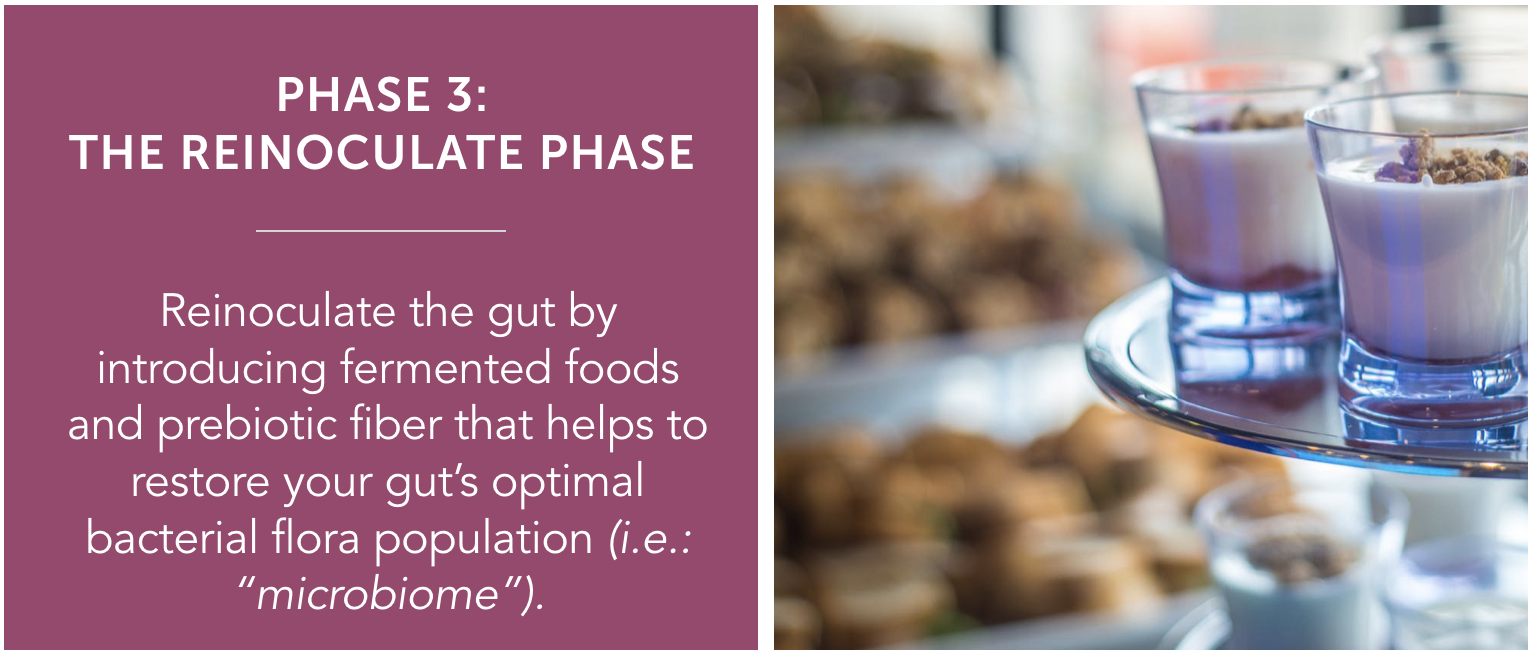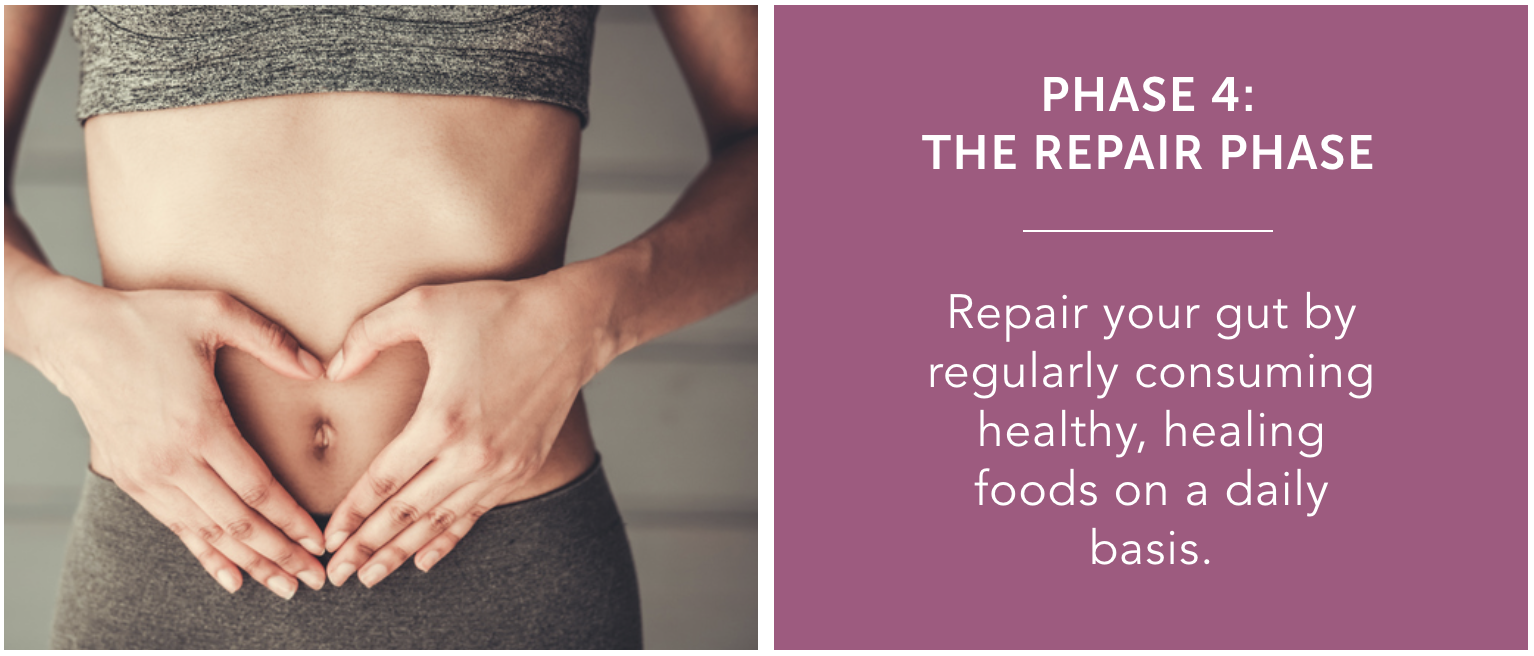 In addition, we've included the most up-to-date Parkinson's nutritional research to teach you which foods to eat (and avoid) that have been correlated to faster and slower progression of Parkinson's symptoms.
Eating after a Parkinson's diagnosis doesn't have to be complicated or confusing.
In this course, we'll teach you the basics so you can stop worrying and spend your precious time and energy doing the things you love.
WHAT'S INCLUDED
After joining The Parkinson's Gut Health Protocol, you'll have LIFETIME ACCESS to all of these resources:
Weekly videos with step-by-step instructions and action items
Downloadable 77-page Parkinson's Gut Healing Protocol Workbook
A gut healing Starter Supplementation Protocol
Three complete Brain-Boosting Food Guides
A 10-day Meal Plan + Recipes
A Symptom Tracker Survey & Progress Guide
Weekly Q&A Videos with Sarah & Casey

... and a few more surprises we don't want to ruin!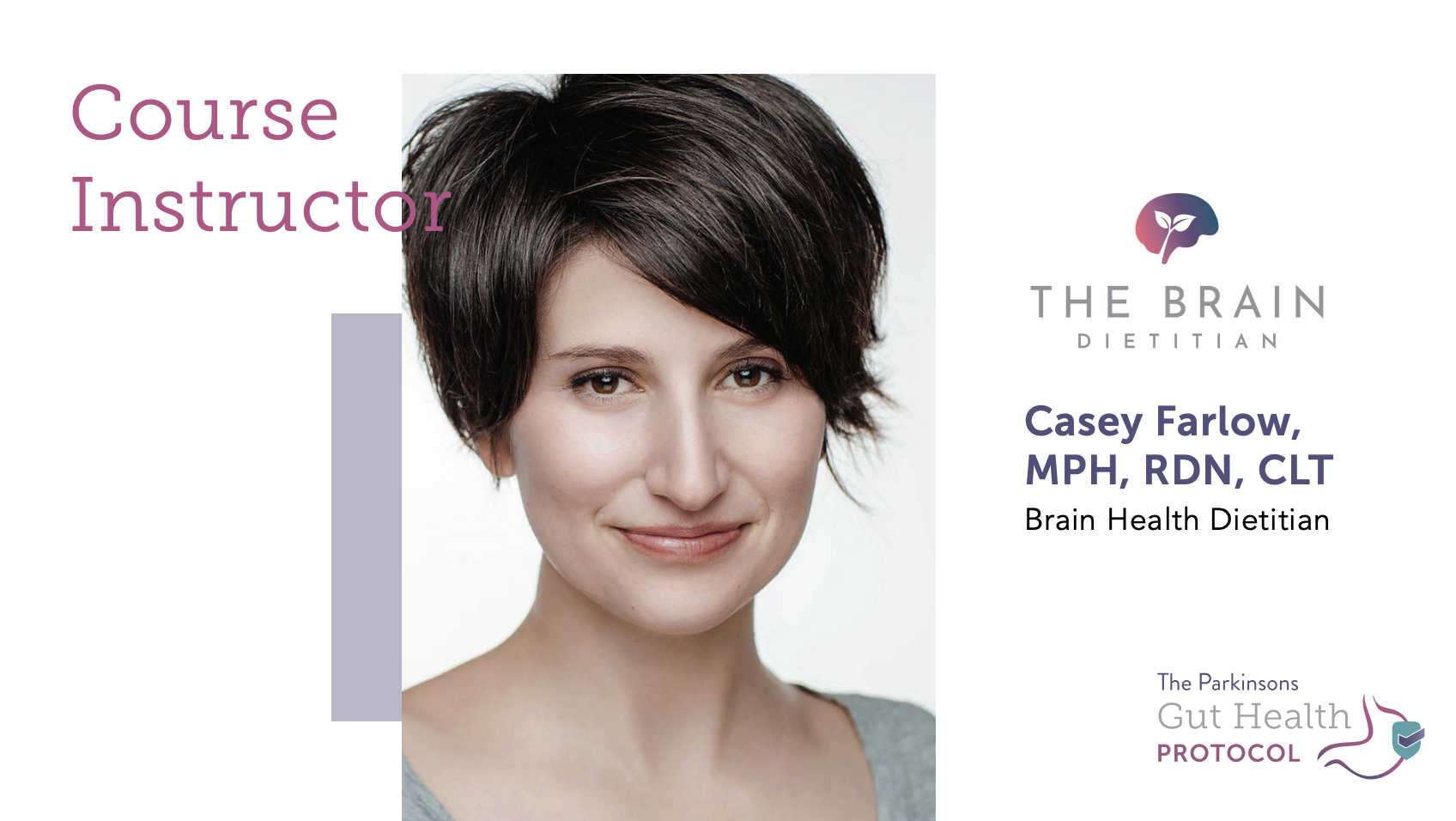 Casey Farlow, MPH, RDN, CHC, CLT is the founder of Theory Health.

She graduated from Tulane University School of Public Health and Tropical Medicine with her Master's in Public Health and completed training to become a Registered Dietitian Nutritionist (RDN).
Casey has pursued advanced training and certification in evidence-based health coaching, functional nutrition, hormone balancing, and food sensitivity treatment.

---
---
Dr. Sarah King, PT, DPT is a Parkinson's physical therapist and founder of Invigorate Physical Therapy and Wellness, a Parkinson's specialized wellness company.

She is passionate about translating Parkinson's research into actionable programs that help her clients improve their Parkinson's symptoms and prevent them from worsening over time.
WHY THIS PROGRAM WORKS
CONVENIENT
The entire Parkinson's Gut Health Protocol can be done from the comfort of your own home in less than an hour per week. Watch the lessons when it's convenient for you.
SIMPLE
The Parkinson's Gut Health Protocol offers step-by-step instructions that help you slowly shift from a brain-draining way of eating to a brain-boosting eating style.
REASONABLE
Learn how to realistically modify your eating style that doesn't require extreme restrictions or dozens of costly supplements.
EVIDENCE-BASED
The gut healing protocol you'll learn to implement is based on thousands of pages worth of articles, books, and presentations on the gut microbiome, brain health, and Parkinson's.
SUSTAINABLE
The Parkinson's Gut Health Protocol uses behavior change strategies that are used by wellness coaches everywhere to ensure the strategies implemented convert to long-term change.
WHAT YOU CAN EXPECT
As a student inside The Parkinson's Gut Health Protocol, you will feel...
BOOSTED ENERGY
As you start to shift away from a brain-draining way of eating, you'll notice that your energy levels get a boost and you'll be able to spend more time doing the things you love and need to do during your day.
BRIGHTER MOOD
As you phase out the inflammatory "offender" foods and your gut begins to heal, you'll notice less anxiety, fewer low motivation days, and a more optimistic spirit start to shine through.
REASSURING CONSISTENCY
When you incorporate the gut-healing foods and supplements, as well as the special strategies in our Constipation focused module, your bowels will begin to show their appreciation.
THE "OVERFLOW EFFECT"
The beauty of healing your gut is that the effects "overflow" into non-Parkinson's related areas. Here are some other benefits you may enjoy as you move through the program and heal your gut:
Decreased joint pain

Improved digestion and nutrient absorption

Optimized weight

Brighter and stronger skin and nails

Reduced allergies and congestion

Boosted immune system response

Higher sleep quality
Our goal is not to have you end the program eating perfectly...
Our goal is to empower you with sound Parkinson's nutritional research , step-by-step instructions, time-saving tools, and money- saving resources and leave it up to you to decide how strict you want to be, based on your goals and lifestyle.
We're going to help you heal your gut while building real, sustainable changes that accumulate over time.
Not only will you feel benefits immediately (the gut lining regenerates in as little as 3 days!), you'll feel confident knowing you're doing everything you can to protect your brain for the long-run.
Enrollment for The Parkinson's Gut Health Protocol closes at midnight (Central Standard Time) Thursday, August 15th.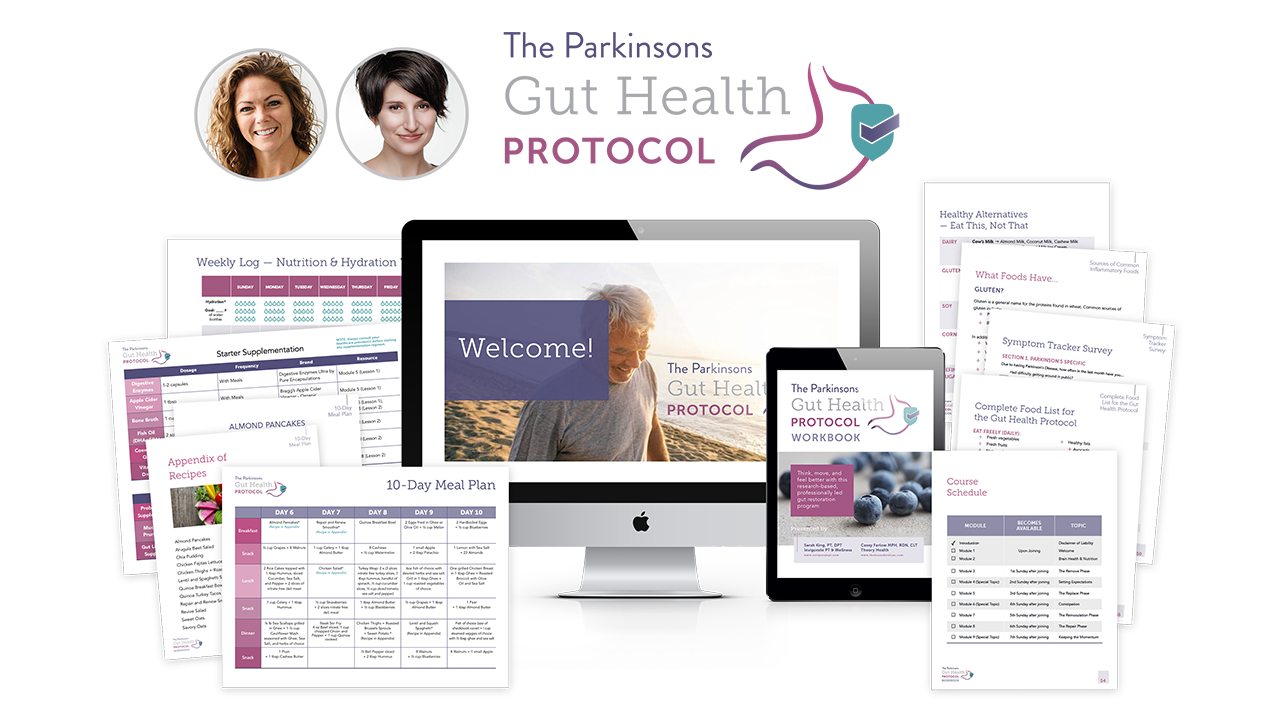 Course Curriculum
INTRODUCTION
Available in days
days after you enroll
MODULE 1 - WELCOME!
Available in days
days after you enroll
MODULE 2 - BRAIN HEALTH & NUTRITION
Available in days
days after you enroll
Frequently Asked Questions
When does the course start and finish?
As soon as you enroll in The Parkinson's Gut Health Protocol, you have access to the first three modules. One module is released per week starting on Sunday, July 28th and ending Sunday, September 9th. After September 9th, you'll have access to the entire program so you can go back and utilize the resources at your leisure.
How long do I have access to the course?
How does lifetime access sound? After enrolling, you have unlimited access to this course for as long as it is in existence - across any and all devices you own.
Will this program cure my Parkinson's?
No. The Parkinson's Gut Health Protocol is an educational program presenting research-based nutritional approaches that have been correlated with positive health outcomes and slower disease progression for people diagnosed with Parkinson's. This program is NOT a substitute for professional medical advice from a qualified healthcare provider; a personalized nutrition program; or a program designed to diagnose, treat, or cure a specific medical condition including Parkinson's.
What research was used in the creation of The Parkinson's Gut Health Protocol?
Sarah and Casey spent hours combing through the most recent research on gut health, the microbiome, Parkinson's nutrition, and brain health to produce The Parkinson's Gut Health Protocol. You can find a list of citations at the bottom of this page.
Will this course be available again?
Yes, The Parkinson's Gut Health Protocol will most likely open for enrollment again early in 2020.
How many modules are there? How long are each module?
There are 9 modules total, plus an additional bonus module that includes meal plans and additional resources. One module is assigned per week with corresponding homework. The length of each module varies but, on average, you can expect to spend 30 minutes per week watching the videos inside the module.
What if I have questions about the course material? Can I ask you?
Of course! At the end of each module, you have the opportunity to submit questions about that week's course material. Casey and Sarah will answer the questions in a special Q&A video that will be posted at the end of each week for you to review. And of course, if you decide you need more one-on-one support, you can always book a private session with Casey.
What is your refund policy?
We pride ourselves in taking care of our students, so if you aren't satisfied with the course please let us know and we'll make it right. If you purchase the program and decide it's not a good fit, you have 14 days to request a full refund.
Is this course appropriate for vegans? What about dairy/egg free vegetarians?
You bet. The Parkinson's Gut Health Protocol is modifiable for vegans, vegetarians, meat-eaters, etc.
This course is closed for enrollment.
Research Incorporated in The Gut Health Protocol
---
Articles
Cilia R, Laguna J, Cassani E, Cereda E, Pezzoli G. Mucuna pruriens in parkinson's disease: a double-blind, randomized, placebo-controlled, crossover study. Journal of the Neurological Sciences. 2017;89(5):432-438. doi:10.1212/WNL.0000000000004175.
Dobbs SM, Dobbs RJ, Weller C, et al. Differential Effect of Helicobacter pylori Eradication on Time-Trends in Brady/Hypokinesia and Rigidity in Idiopathic Parkinsonism. Helicobacter. 2010;15(4):279-294. doi:10.1111/j.1523-5378.2010.00768.x.
Gao X, Cassidy A, Schwarzschild MA, Rimm EB, Ascherio A. Habitual intake of dietary flavonoids and risk of Parkinson disease. Neurology. 2012;78(15):1138-1145. doi:10.1212/wnl.0b013e31824f7fc4.
Hall-Flavin DK. Avoid the combination of high-tyramine foods and MAOIs. Mayo Clinic. https://www.mayoclinic.org/diseases-conditions/depression/expert-answers/maois/faq-20058035. Published December 18, 2018. Accessed May 20, 2019.
Huang T-T, Lai J-B, Du Y-L, Xu Y, Ruan L-M, Hu S-H. Current Understanding of Gut Microbiota in Mood Disorders: An Update of Human Studies. Frontiers in Genetics. 2019;10. doi:10.3389/fgene.2019.00098.
Kessel SPV, Frye AK, El-Gendy AO, et al. Gut Bacterial Tyrosine Decarboxylases Restrict the Bioavailability of Levodopa, the Primary Treatment in Parkinsons Disease. Nature Communications. 2019;10:1-11. doi:10.1038/s41467-019-08294-y.
Lee WY, Yoon WT, Shin HY, Jeon SH, Rhee PL. Helicobacter pylori infection and motor fluctuations in patients with Parkinson's disease. Movement Disorders. 2008;23(12):1696-1700. doi: 10.1002/mds.22190.
Magistrelli L, Amoruso A, Mogna L, et al. Probiotics May Have Beneficial Effects in Parkinsons Disease: In vitro Evidence. Frontiers in Immunology. 2019;10. doi:10.3389/fimmu.2019.00969.
Mischley LK, Lau RC, Bennett RD. Role of Diet and Nutritional Supplements in Parkinson's Disease Progression. Oxidative Medicine and Cellular Longevity. 2017;2017:1-9. doi:10.1155/2017/6405278.
Nielsen HH, Qiu J, Friis S, Wermuth L, Ritz B. Treatment for Helicobacter pylori infection and risk of parkinson's disease in Denmark. European Journal of Neurology. 2012;19(6):864-869. doi:10.1111/j.1468-1331.2011.03643.x.
Okun MS. Use of Mucuna pruriens Powder Instead of Levodopa. NEJM Journal Watch. August 2017.
Okun MS. What's Hot in PD? More Evidence Linking Gut Bacteria to Parkinson's Disease: A Guide for Patients. Parkinson's Foundation. https://parkinson.org/blog/whats-hot/gut-bacteria-guide. Published March 28, 2019. Accessed 2019.
Perez-Pardo P, Kliest T, Dodiya HB, et al. The gut-brain axis in Parkinsons disease: Possibilities for food-based therapies. European Journal of Pharmacology. 2017;817:86-95. doi:10.1016/j.ejphar.2017.05.042.
Pierantozzi M, Pietroiusti A, Brusa L, et al. Helicobacter pylori eradication and l-dopa absorption in patients with PD and motor fluctuations. Neurology. 2006;66(12):1824-1829. doi:10.1212/01.wnl.0000221672.01272.ba.
Sampson T, Debelius J, Mazmanian S, et al. Gut Microbiota Regulate Motor Deficits and Neuroinflammation in a Model of Parkinson's Disease. Cell. December 1, 2016;167(6):1469-1480.e12. doi: 10.1016/j.cell.2016.11.018
Scheperjans F, Aho V, Pereira PAB, et al. Gut microbiota are related to Parkinsons disease and clinical phenotype. Movement Disorders. 2014;30(3):350-358. doi:10.1002/mds.26069.
Books
Perlmutter, D., & Loberg, K. (2013). Grain brain: The surprising truth about wheat, carbs, and sugar--your brain's silent killers. New York, N.Y.: Little, Brown.
Mischley, L. (2010). Natural Therapies for Parkinson's Disease. Coffeetown Press.
Wahls, T. L., & Adamson, E. (2014). The Wahls protocol: How I beat progressive MS using Paleo principles and functional medicine. New York, N.Y.: Avery/Penguin.
Presentations
Mischley LK. The Next Generation of Parkinson Care. APDA Northwest Chapter - 2017 Optimism Retreat. https://d2icp22po6iej.cloudfront.net/wp-content/uploads/2017/07/Laurie-Mischley-Presentation-Slides.pdf. Accessed January 10, 2019.
Mischley LK. Food for Thought: Diet & Nutrition in PD. Parkinson Society of British Columbia. https://vimeo.com/191664871. Accessed January 10, 2019.
Mischley LK. Nutrition & Parkinson's. Parkinson Association of the Rockies. May 2018. https://parkinsonrockies.org/wp-content/uploads/2018/07/Mischley-Nutrition-CCC-1.pdf. Accessed January 10, 2019.
Mischley LK. Naturopathic Medicine Research Updates. June 2018. https://youtu.be/FHb2b-joVko Accessed January 10, 2019.